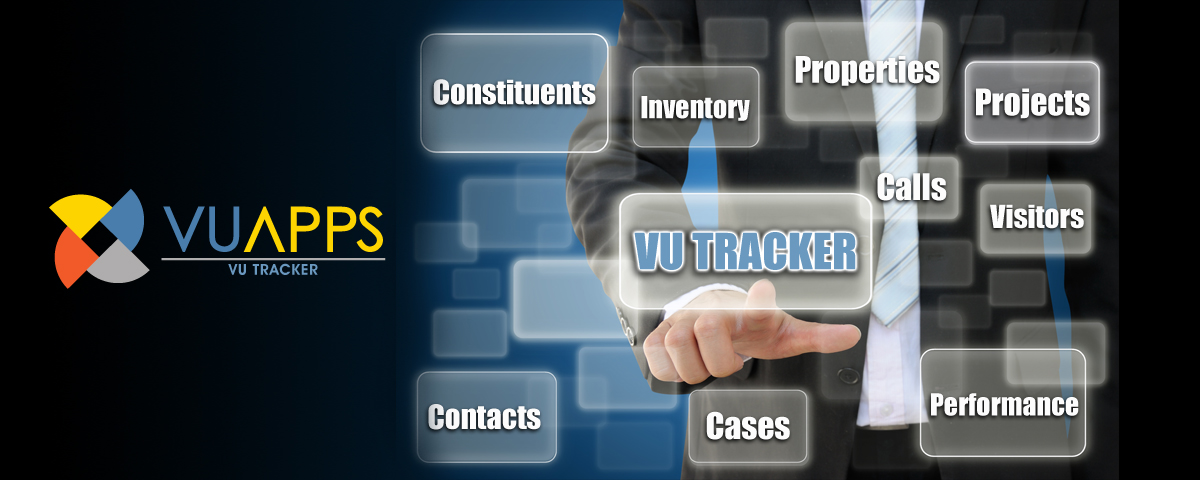 VU Tracker
A Customizable Tool for Virtually Unlimited Tracking
---
Overview
VU Tracker© is a flexible web application for managing virtually any information you or your team need for tracking and reporting. With no technical background, you can quickly create a tracking system yourself or our experienced and knowledgeable support team can do it for you.
How is VU Tracker© Used?
Case Management
Customer Support Tracking
Call Tracking
Incident or Event Tracking
Inventory and Budget Tracking
Contract Management
Key Features
Web-based access – anywhere, anytime
Data is secure, private and ensures confidentiality
Set up typically within 72 hours
Ability to upload previous data – easy to transition
Access up to 15 applications from one place
Subscription-based; no hardware or capital purchase
Technical support and guidance available
Easy to use reporting and export to Excel
Ability to attach documents and send auto notifications
Free 30 day trial
Cross-Browser Support: Access VU Tracker through Internet Explorer, Firefox, Safari, and Google Chrome.
Customizable Forms & Data Fields: Easily create radio buttons, checkboxes, dropdowns, text boxes, date fields, etc., to capture your data.
Cascading Select: To make data collection simpler and easier, VU Tracker allows you to present the user with a series of selection options, where a new set of options depends on a previous selection.
User Interface Customization: VU Tracker allows you to place data fields on your forms in any order that you choose. You also have the option to group like data fields together in sections.
Streamlined Central Administration: Manage VU Tracker more efficiently with a streamlined administration experience.
Summary Reporting: Take advantage of out-of-the-box summary reporting.